I started my PhD in 2013 right after my master's in communication science and my contract officially ends March 1st. Luckily I'll be at the university a little longer, but my four years as a PhD will be over. Today's blogpost is a reflection on my life as a PhD student.
1. You need to love your topic
A PhD project is a three or four year trajectory where you focus on one specific topic. My project is (broadly speaking) about online communication and the development of friendships. I applied for the position because I was excited about the topic and after four years I still am. And that's important, because chances are you'll get sick of it.
2. You need discipline
Related to the first point, you need a huge amount of discipline. A PhD project is a very lonely project. You have supervisors, but you essentially work alone. You are responsible for meeting your deadlines, setting up your research, collecting data, analyzing it and writing it all down. You are hugely independent, which I love, but you need to be disciplined. If you don't do the work, nobody will.
3. You need patience
The research world and speed don't mix. It takes a lot of time to set up and carry out research. Over the course of four years I have carried our four experiments and written four research articles. That may not seem like a lot, but you really need that time. Publishing research especially requires patience. Reviewers can take a long time getting back to you and then decide they'll reject your work, so you need to submit it to another journal. No matter which phase of the research process you're in, it's safe to say it takes time and you need to be patient.
4. You learn to teach
Teaching is usually part of any PhD project. I have to spend 10% of my time teaching. This could be supervising students, teaching lectures or teaching smaller study groups. It's important, because if you want to work in academia teaching is a part of the deal. Some PhD's are a little put off by it, but you need to get over it. It can be a little scary to teach a lecture to 100 students, but you need to just do it. Practice, practice, practice.
5. You learn to present your work
Next to teaching, oral presentation skills are an important part of the job. Doing research isn't just sitting in a lab, or doing statistical analyses and writing them down, you also need to get out there and present your work. Internally, to your colleagues, and externally at conferences (see the next point). Presenting is not something everyone enjoys, but it's an essential part of a PhD project. It's actually one of my strengths and I have really come to love presenting my research. Especially in Puerto Rico with the sun on my face!
6. You get to visit conferences
One of the benefits of a PhD is travel. Twice a year I send my research to a conference and hope they'll accept it. That means I get to travel to a faraway place (Seattle, Puerto Rico, Prague) to orally present my work in front of my peers (and professors). It can be a little scary and overwhelming, but I love going to conferences. It makes me feel so accomplished and it's also just really fun. Just an example: in May I'll be presenting my work at the ICA conference in San Diego. That's pretty cool if you ask me!
7. You develop your writing skills
Most of your PhD time is spent writing. You have a research idea, carry it out and then write it all down. This definitely takes up most of my time. This process can be a little frustrating. You need discipline, patience and also: creativity. I love the feeling of being in the 'writing flow' but sometimes it takes me days to get there. Also, I have supervisors who give me feedback on my writing which also takes some time. In the end though, you develop some pretty good academic writing skills and it's something I'm pretty proud of – especially considering the fact that English is my second language.
8. You have a lot of freedom.
Another perk of being a PhD: freedom. I don't have set working hours and I also have the opportunity to work at home. It's simple: I just have to meet my deadlines. Of course I have to come in for meetings and teaching obligations, but the rest of the time is mine. I spend this time on my research and it really doesn't matter where I do this. I typically work at home two days a week, especially when I'm in a writing phase. I love this freedom and I definitely don't take it for granted.
9. You learn to deal with setbacks
Of course it's not all sunshine and rainbows. As a PhD you'll probably deal with a lot of setbacks and criticism. Putting your work out there for the world to see means it will get criticized. Also: sending it to a journal means reviewers will read it and have something to say. And their comments aren't always nice. I just spent over 6 months revising a paper that was rejected for no good reason at all. This process can be hugely frustrating, but it's just something you have to learn to deal with.
10. It's over before you know it
No matter how many setbacks I've had, or how many times my research got scrutinized or rejected, my PhD project has been an amazing time and those four years have flown by. Everyone told me they would when I started, but at that point 2017 seemed like a million years away. Now that the end is near I can't believe how fast the time has gone by. These four years have been my biggest growing years so far – I've learned more than I ever thought I would.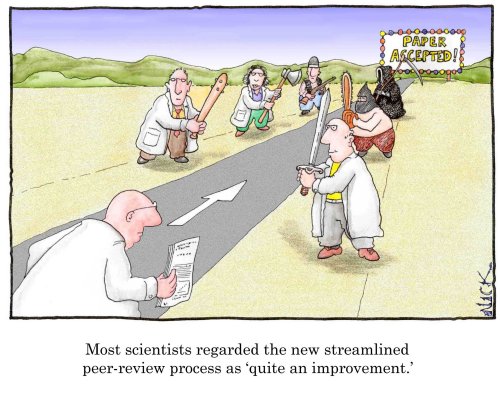 The next step for me is to finish my manuscript, send it to a commission who will (hopefully) accept it, after which I will defend my thesis. I honestly can't wait. This will be by far my biggest accomplishment professionally and I'm so proud of myself.